Commonly served in Muslim areas in China.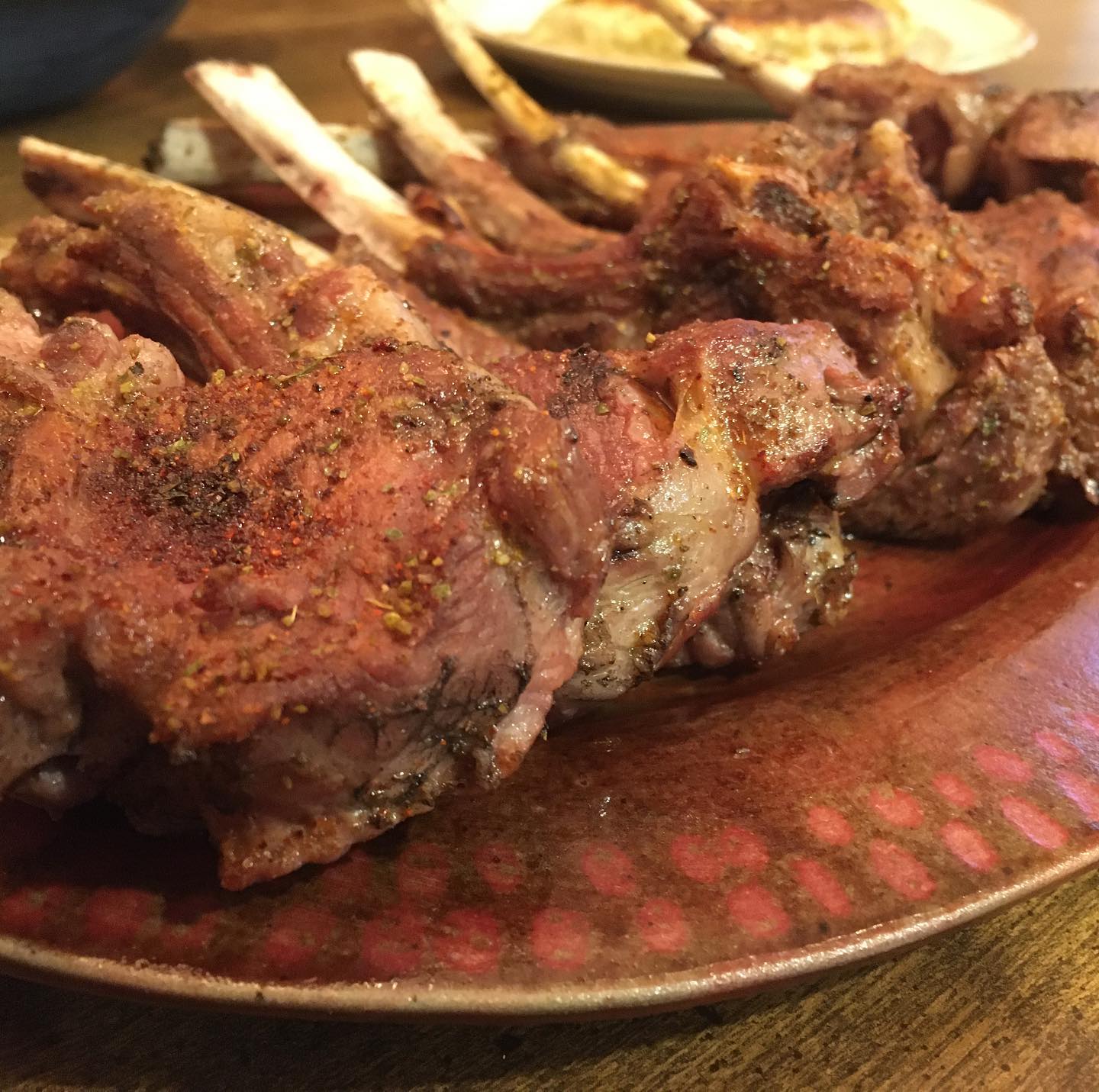 Ingredients
Lamb ribs, bone and some fat included

Ginger

Red chilis

Szechuan peppercorn

Scallions
Dry rub:
Cumin, 5 tsp

Fennel, 1 tsp

Salt, 1 tsp

Chili powder, 1 tsp

Sesame seed, 2.5 tsp, smashed in a mortar
Instructions
Simmer the lamb with a ginger slice, chilis, peppercorn, scallions for about 90 minutes.

Remove and drain lamb ribs.

Mix dry rub.

Coat lambs with oil, then add dry rub. Rest for at least 30 minutes.

Bake at 400 degrees Fahrenheit for about 15 minutes.
Resources
Mostly inspired by this recipe: