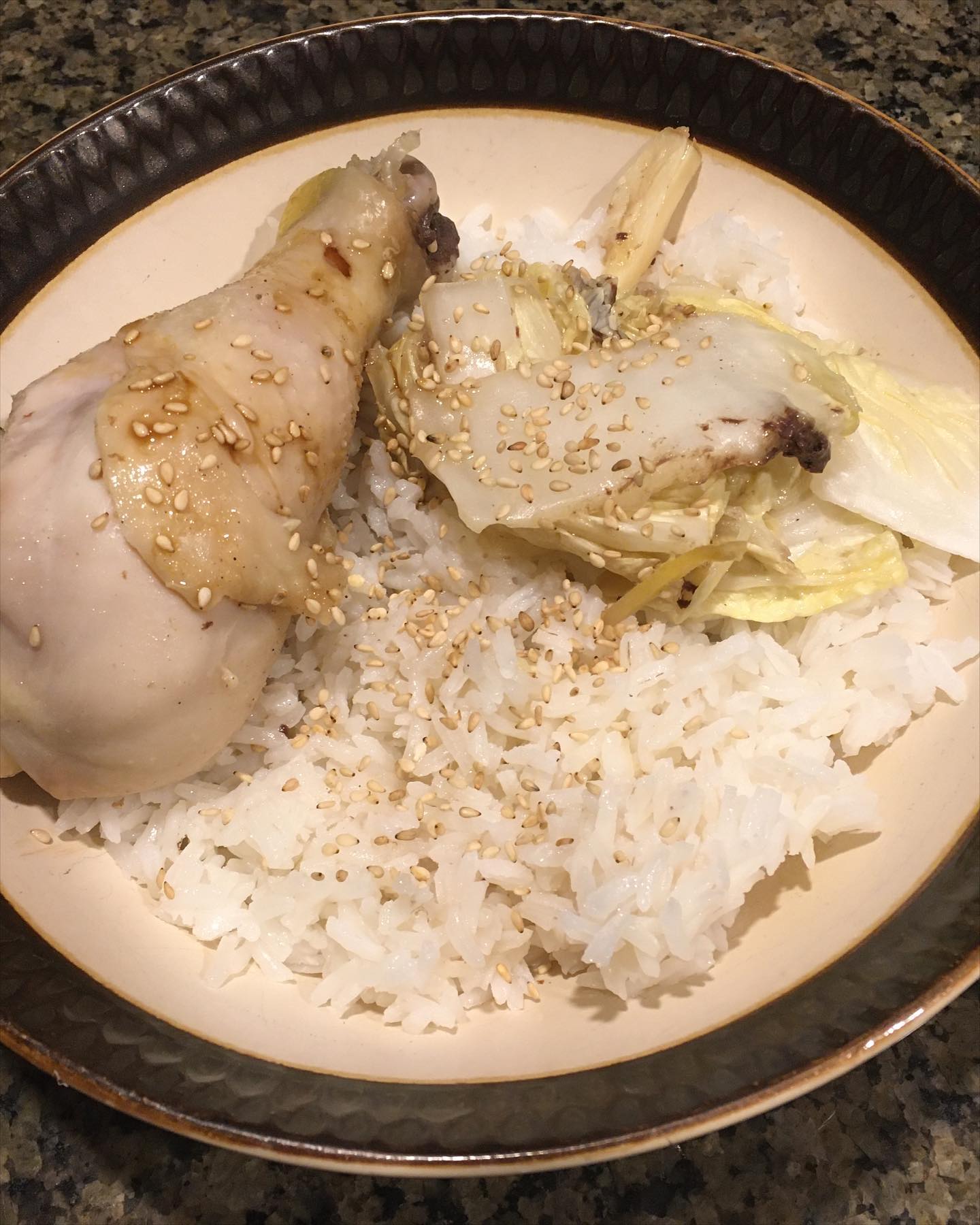 Ingredients
Chicken thighs, breast, or drumsticks

Salt

Ginger, julienned

Scallions, sliced

Xiaoxing Wine
Instructions
Cover the chicken with a generous amount of of salt, and lightly dab with some cooking wine.

Place the chicken in a steamer with garlic and scallions. Steam on medium until fully cooked through.

Drain and serve with rice.

Optionally, prepare a dipping sauce made of garlic ginger, sugar, drenched with some hot oil.