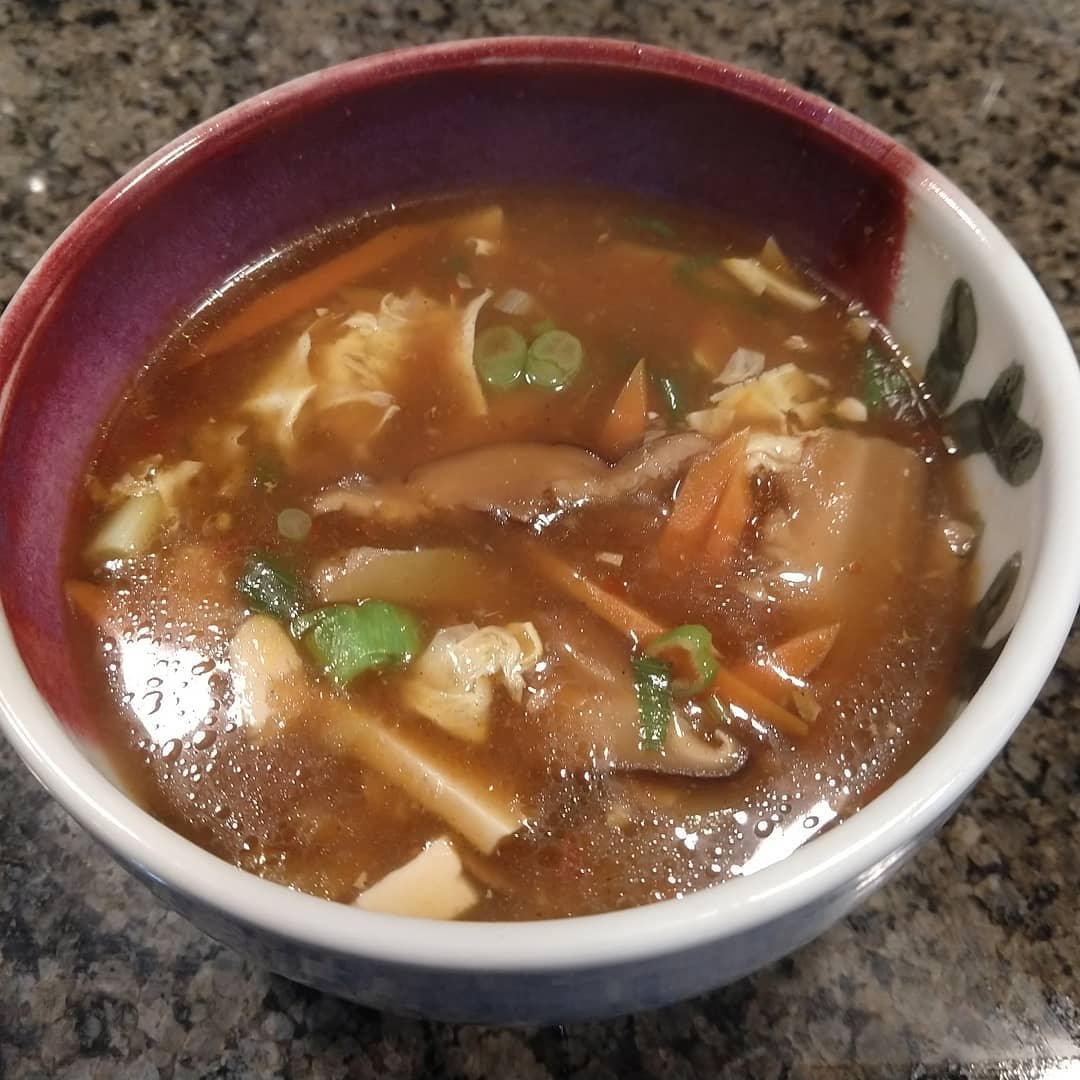 Ingredients
The soup:
Szechuan peppercorn, 1 tbsp

Garlic, 4 cloves

Red chilis, 6

White pepper, 1 tsp

Black Chinese vinegar, .25 cup

Soy sauce, 2 tbsp

Dark soy sauce, 2 tbsp

Chicken stock, 4 cups

Salt, .25 tsp

Sesame oil

Chinese cooking wine
The condiments:
Them sour Chinese vegetables (I'll look this up at some point)

Shitake mushrooms

Dried wood ear mushrooms

Bamboo shoots

Firm tofu
The finishing:
Corn starch, 1 tsp

Scallions, sliced

Eggs
Instructions
Mix all the soup ingredients in a pot and bring to a slow simmer.

Add in all the condiments. Cook for a few minutes.

Make corn starch slurry and add it to the soup to thicken.

Break and mix the eggs, then stir the soup in a circular pattern. While the soup is swirling, slowly pour in the eggs.

Remove from heat and serve. Garnish with scallions.