Lanzhou noodles with spicy sauce mix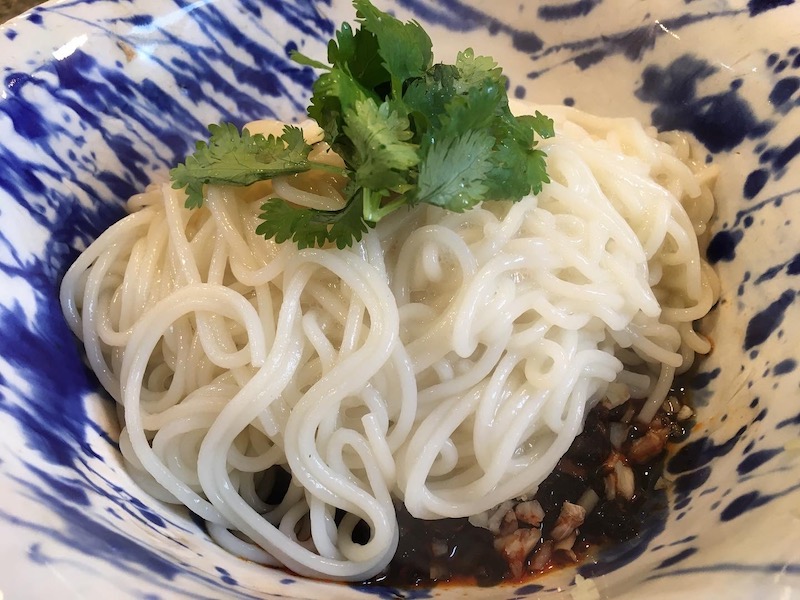 Ingredients
Lanzhou noodles, I use the dry kind

1 tsp soy sauce

1 tsp Chinese chili oil or Lao Gan Ma oil

.5 tsp sesame oil

1 tsp Chinkiang black vinegar

3 cloves garlic, minced

1 tsp of ginger, minced

Cilantro, minced (optional garnish)
Instructions
In a bowl, add the soy sauce, chili oil, sesame oil, vinegar, garlic, ginger, then set aside.

Cook the Lanzhou noodles based on the package directions. Any noodles would work really, but I prefer to chew and the shape.

Once cooked, run the noodles under water in a strainer briefly to remove excess starch, then drop the noodles into the bowl.

Garnish with cilantro, and serve.

Right before eating, mix everything up.