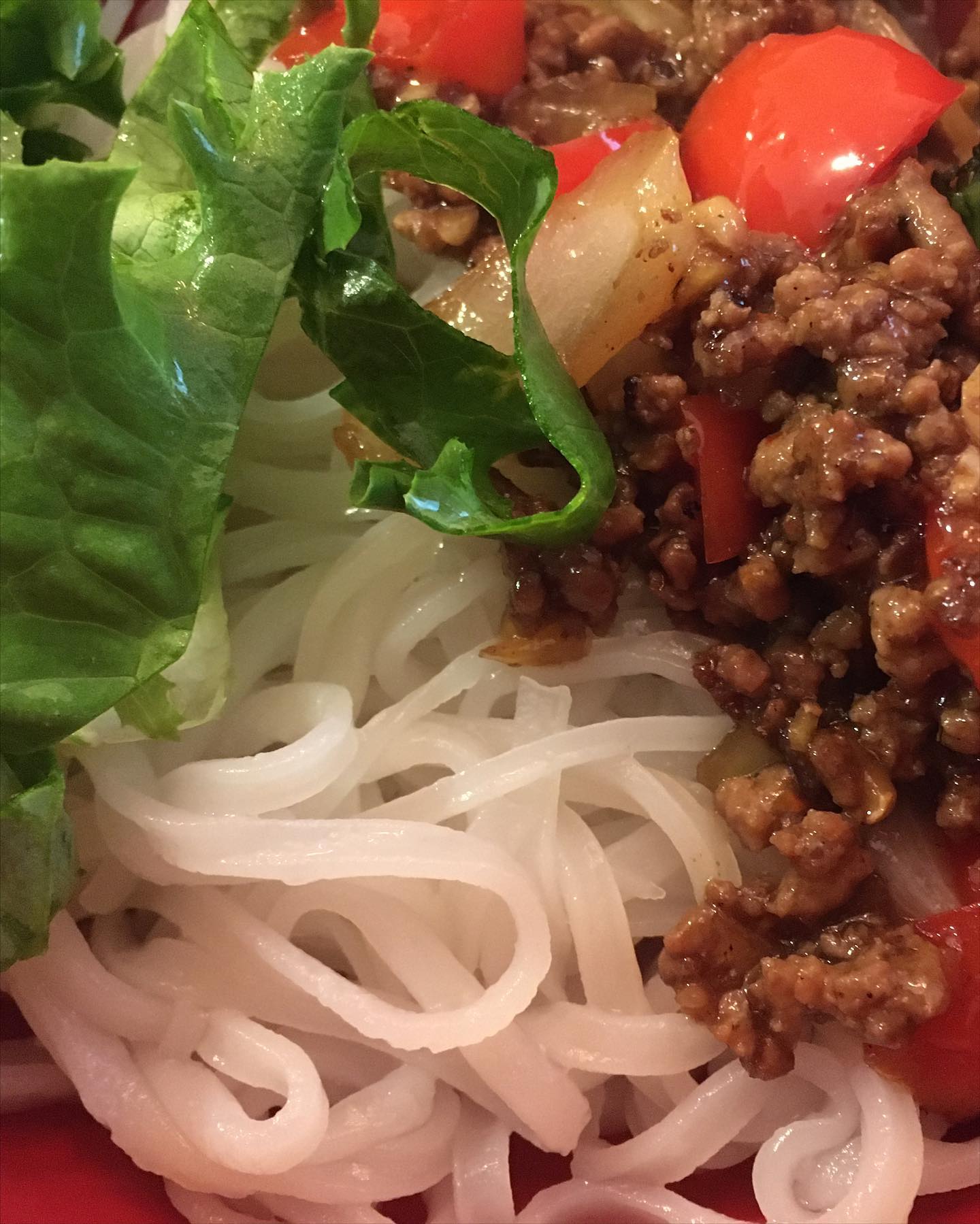 Ingredients
Ground beef (80-85% fat), 1 pound. Don't go lean.

Onion, diced.

Garlic, 8 cloves, minced.

Xiaoxing wine, 2 tbsp

White pepper, .25 tsp

Soy sauce, 2 tbsp

Water, 2 tbsp

Sugar, 2 tbsp

Corn starch, 1 tsp

Chili flakes, 1 tsp (optional)

Red chilis, sliced (optional)

Scallions, sliced (optional)
Instructions
Stir fry the ground beef, garlic, onions.

Mix all the flavor ingredients, then pour over ground beef. Stir and simmer until the sauce is incorporated.

When it's almost done cooking, toss in the scallions and red chilis and mix.

Serve with a plain, bland white noodle or white rice. Garnish with some sesame seeds.