Soy sauce ground beef over cold noodles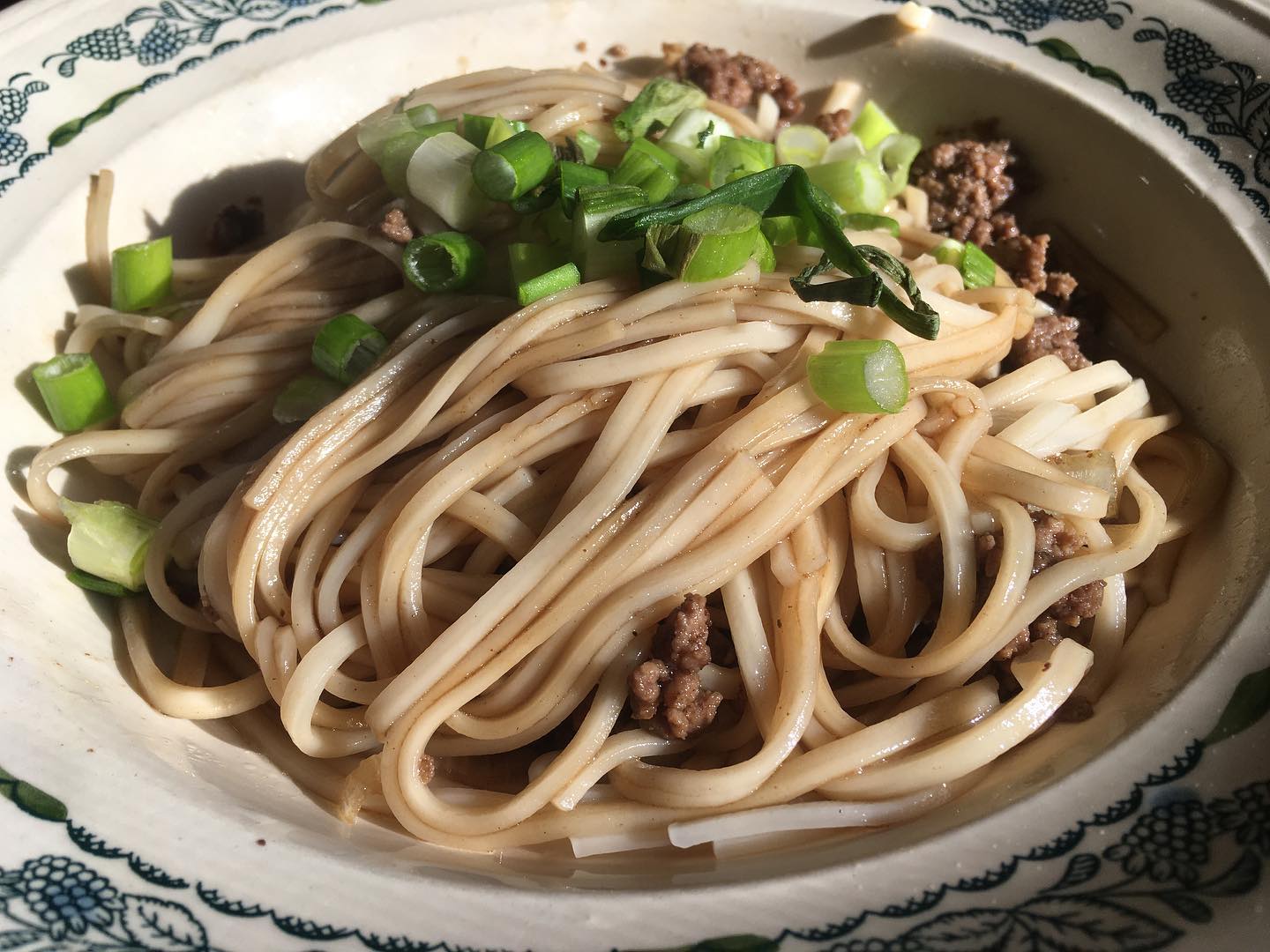 Ingredients
1 tsp soy sauce

.5 tsp sugar

.5 tsp sesame oil

.5 pounds of ground beef

Asian noodles – pretty much anything would work. Cook to directions.

Scallions
Instructions
Cook up the noodles, then dunk them in ice cold water to stop the cooking and cool them. Place on a serving plate, drizzle with some olive oil and stir to prevent sticking.

Heat up a pan or wok. Once hot, add some cooking oil and slosh around.

Add the ground beef, cook until no longer pink. Break up the chunks with a spatula while cooking.

Add soy sauce, sugar, sesame oil, stir.

Pour cooked beef over noodles.

Garnish with sliced scallions and serve.